Onto Summer and June!
We were really pleased to be awarded the CAMRA pub of the month in June. We see the hard work that CAMRA put in to promoting pubs around Leeds and were made up to win. This happened to coincide with our Vertical Drinks party. We've worked really closely with Vertical for years, and they are one of the driving forces behind us being able to get access to the scope of beers that we do in the bars. The taps were taken over by their distribution portfolio meaning that we had the likes of Dry & Bitter, Galway Bay, Wylam, Kirkstall, Veltins, Verdant, Brighton Bier, and Track (to name a few) all descend on the bar on the same night. Outside of LIBF never have so many beer centric bods converged in a bacchanalian celebration of the beer scene in Leeds. A great night had by all, and yes, Tyler is still paying off his tab from that night…
Over at North Brewing Co. we launched Eat North  in collaboration with Leeds Indie Food (i.e. they gave us loads of help!) Eat North was a weekly food festival held over 16 Saturdays at the brewery with a whole host of rotating food traders, coffee from Rabbit Hole Travelling Coffee Shop and tunes from edv3ctor.  The brewery became a real hub for the independent scene in Leeds over these events, and we are plotting away for 2018 to be bigger and better.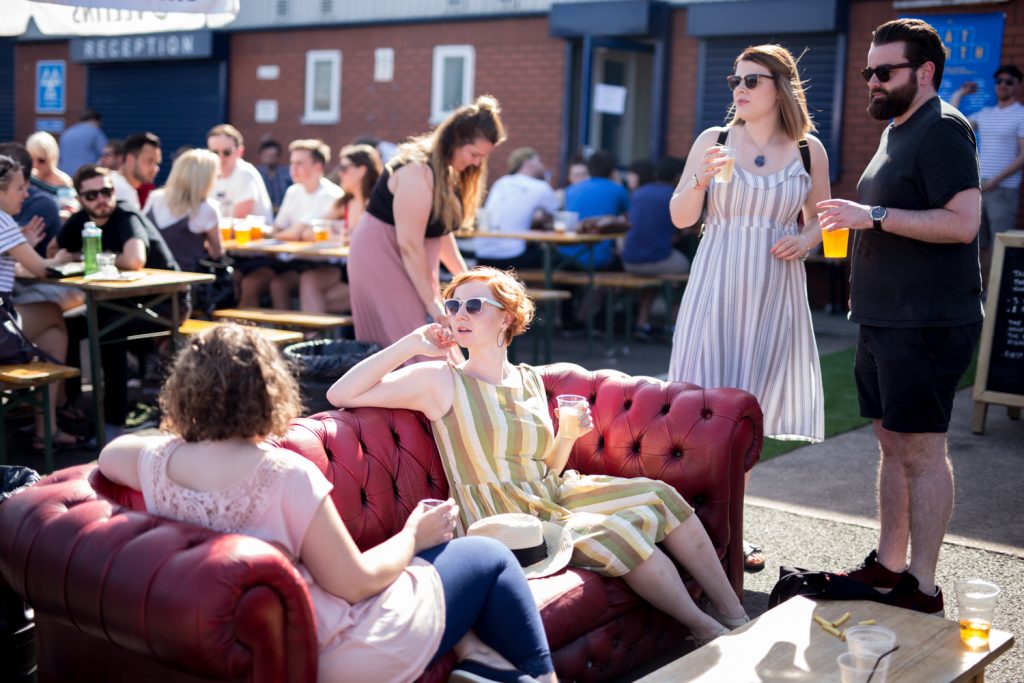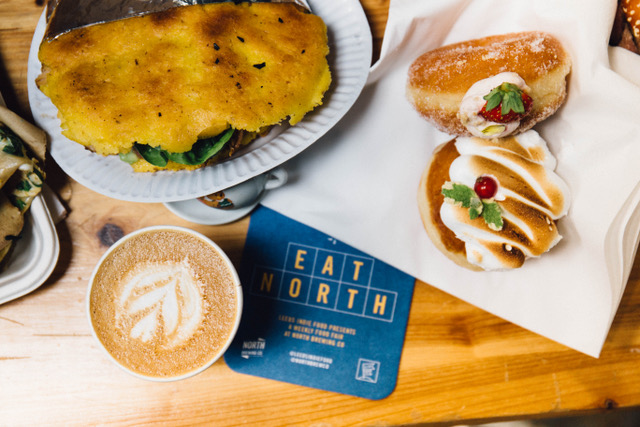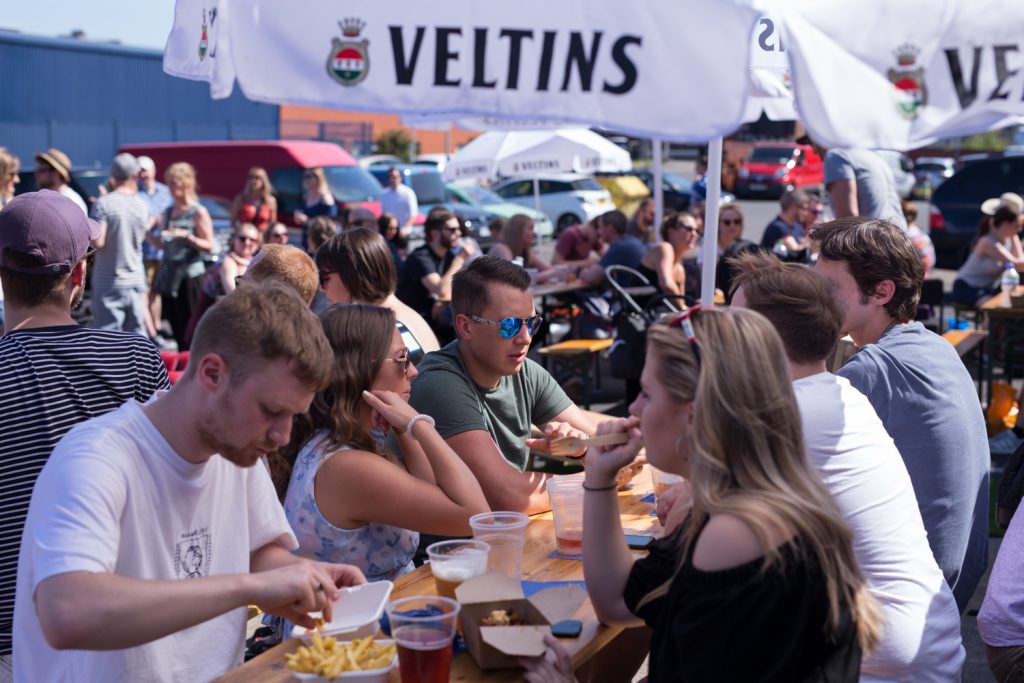 Later in the month, head brewer Seb, sales manager Fay and I travelled across to Holland to visit De Molen and brew a reciprocal collab with the guys from Het Uiltje. We hit impy stout hard in Bodegraven, possibly a little too early in the day, which left us reeling after our visit to De Molen.  Their barrel ageing programme is immense and Seb was dead excited to get a view into how they propagate their yeast. We then had to try and get back to Amsterdam…
We made a swift visit to Wildeman, and Arendsnest, then on to Haarlem. The day of the collab was great. We decided to brew a blood orange session pale on the huge kit that Uiltje had. Well, I say we, I mean Seb – I drank Crybaby Passion Fruit all day, until we cracked open some of their barrel aged stuff. Mind Your Step Coffee Edition, a 14% coffee imperial stout, was the point where I had to have a word with myself. However, it was Seb's birthday and we had a tap takeover to get to. Robbert took us there via canal boat, which was good fun. The Uiltje Bar in Haarlem was packed out, and I ended up drinking pints of Tilquin with Michel from Jopen. A great time was had by all. Massive thanks to the Menno at De Molen for hosting us and picking us up from the airport, and also to Robbert, Liam, and Nick from Het Uiltje with whom we created Sanguinello, and who really made us feel like Haarlem was a home away from home! Thanks so much!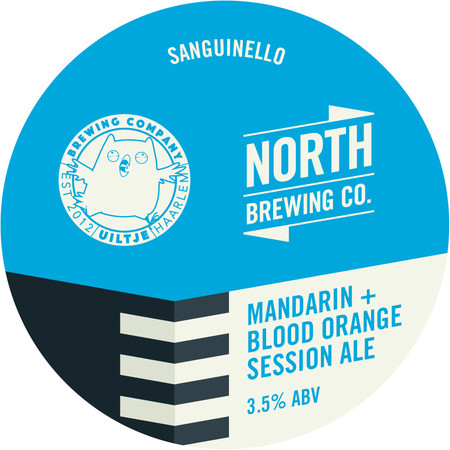 Back in the bar we were warming up for Skandifest which would run throughout July. We had the launch for the second iteration of Big A$$ Mon£y Stout which we paired with oysters and blue cheese. The beer itself was originally a collab between Evil Twin and Lervig, a ridiculous strong stout made with pizza and money (yes, you read that right). You can read more on Evil Twin founder Jeppe's article for Munchies here. The beer is heavy, dense like drinking a neutron star. Pizza and money aside, it's a great stout and one that has never stuck around long at North. Already looking forward to it making a return next year!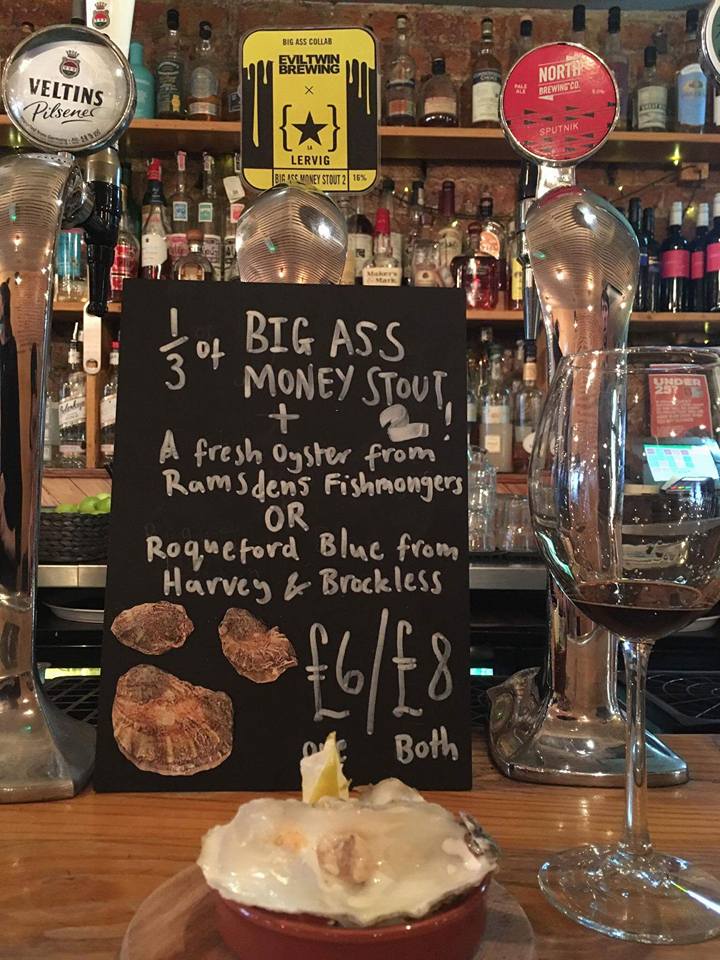 The final beer launch in June was with our friends Hawkshead  from the Lake District. Their Key Lime Tau was originally brewed as a collab with Crooked Stave as part of the Rainbow Project. It is now brewed annually, and I don't think I'm the only one to think it but this year's Key Lime Tau was the best yet. The yeast balanced well with the sharp sour citrus, lactose and the carbonation gave the impression of meringue inflating in your mouth. Really well executed. It also gave us the opportunity to visit the guys at Warhammer Leeds to get some snaps of the Tau army from 40K, which then ended in Ellis and Nath splurging on Deathwatch and Khorne figures. The less said about my AVP table top collection the better… But to get back on track, we're already looking forward to Tau day next year (28/6) – "For the greater good!"
Much Love
Cal