---
It's been a couple of months since our last blog update, so we figured it was about time we let you know what we've been up to, eh?
---
The boys down at North Brewing Co have been very busy brewing up new collaborative beers, building a transportable bar…from scratch, attending events in Manchester, dropping beer off to new Liverpool bar opening The Merchant, and even a road trip up to Bonnie Scotland. All while preparing for Leeds Feast & putting the final touches on canning your fave NBc beers.
Before we bang on about what's coming up, take a second to subscribe to the brand spanking new North Brewing Co Newsletter, which will keep you up to date with the latest brewery events, exclusive collaborations, news and discounts…
---
NBc have been preparing for the Uniting Cities event in collaboration with Drygate Brewing Co. The event will take place over two days – 7th May (Glasgow) and 14th May (Leeds) and will see two progressive cities unite together in harmony through good beer and music.

 Launching two collaboration beers. One brewed in Leeds, one in Glasgow. You'll also get the 

chance to meet the brewers too, so get thinking of some Q's for the experts.

There will be music provided from Stig of the Dub (Leeds), Samson Sounds (Glasgow) And finally, DJ set from Wobbley Social (Glasgow) you can check out the full description and event page here.
---
Manchester is the city that keeps on giving – there's always something awesome going on, and last weekend was no different. Under the hustle and bustle of Picadilly Station is where you'll find the homes of Rain City's finest breweries, including Cloudwater Brew Co. / Track Brewing Co / Runaway Brewery / Chorlton Brewing Company & more. Cave Direct Beer Merchants  had the genius idea of throwing a party in their new warehouse space JUST before it gets filled to the brim with beer, and we were lucky enough to get invited down to the event.
As well as having an eclectic mix of beers on offer from 13 Breweries, the evening was filled with music from the New York Brass Band, street food by Que Delicia – serving freshly cooked, traditional Portuguese inspired recipes, and beer… wait, did we mention beer already? Yeah, loads of it. Beer Beer Beer. As well as meeting some local-to-MCR breweries for the first time, it was also great to see some familiar faces such as big dogs Beavertown Brewery & our neighbours from back across the Pennines Northern Monk Brew Co. 
After a few days of Darius sanding down pallets, hammer and nailing, and finally installing fully-functioning pumps… all five of our beers were ready to be transported over for the lovely folk in Manchester.



---
Liverpool, the Culture Capital of the UK is stepping it's Craft Beer game up a notch, and bringing a selection of North Brewing Co beers to new the brand new Bar, Canteen & Garden The Merchant on Friday the 29th April. They've got a FREE opening party on that Friday & you can find all the details for the event right here. Pizza slice bar Nightcrawler will be launching with 2500 FREE slices to give away. There's gonna be a whole load of treats for those in Liverpool, including a selection of premium craft beers, gin parlous, prosecco on tap, cask ales, Patty Smith's burgers, free bbq & loads more of the north-west's best food traders. Live music & DJ sets all weekend. This isn't one to miss!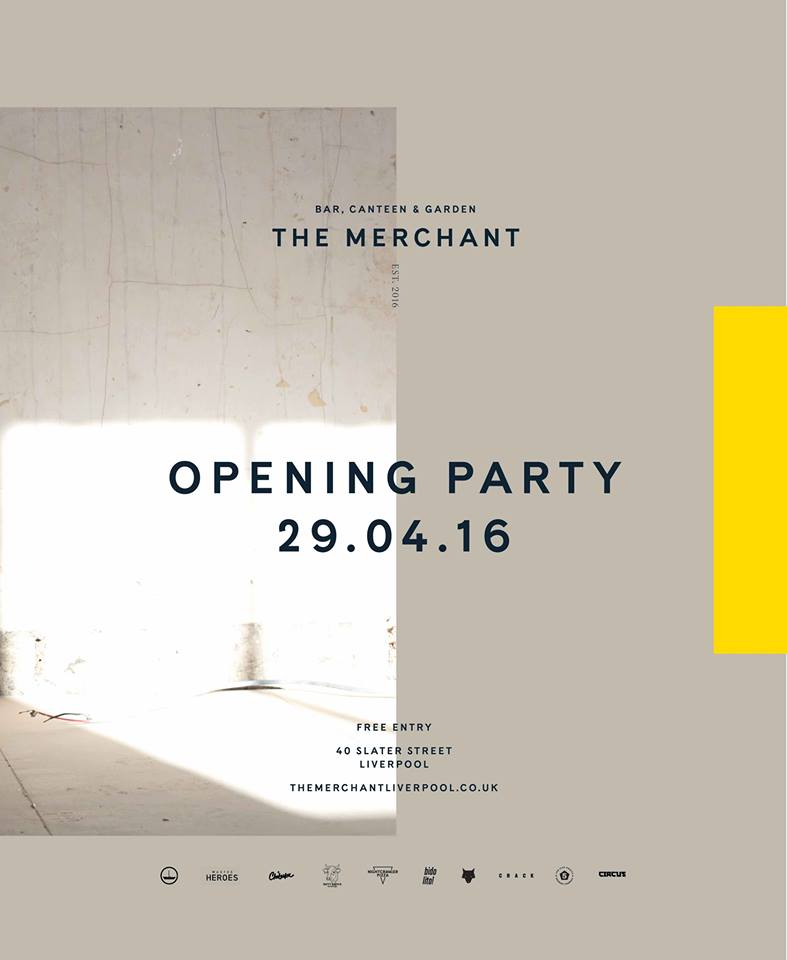 ---
Lets talk about Leeds Indie Food shall we? We're delighted that our first LIF event will take place on 28th & 29th May as part of Leeds Feast alongside Belgrave Music Hall & Headrow House. With the success of previous Feast events, it was only natural to offer our huge brewery space to the delicious street vendors to see off the festival in style. Two whole days of world-class street food and culinary fun spread across the three venues, with craft beer, art and family fun thrown in there too for good measure.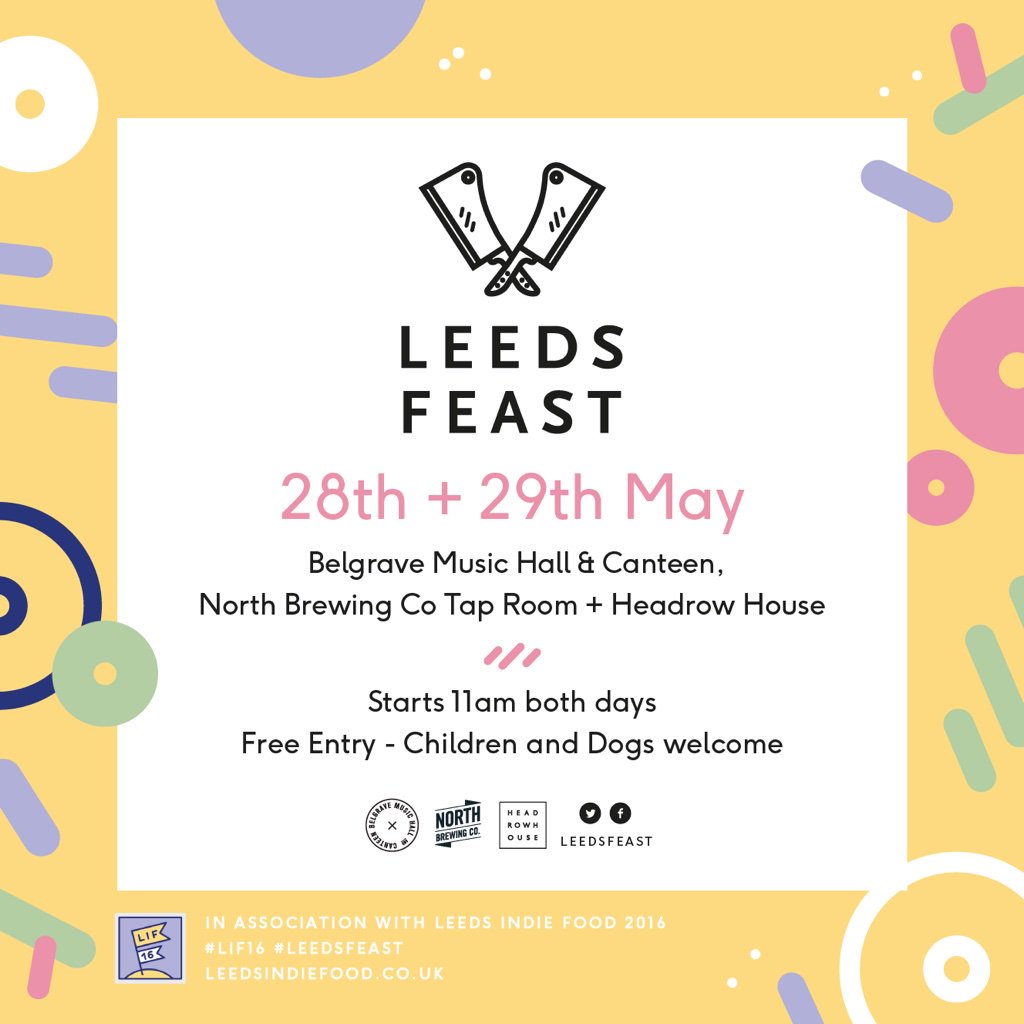 So, it's looking to be a jam-packed weekend full of food and booze, but we also have an EXTRA SPECIAL treat for you all… the 28th will be our official launch of NBc CANS! We're canning our beer! HOW EXCITING! We'll have 'Herzog' & 'Sputnik' to begin with thanks for Them That Can, keep your eyes peeled 'cause the rest won't be far behind 😉
The full #LIF16 line-up can be found here, and you can buy your £10 passport right…… here. The passport entitles you to discounts across your fave restaurants, bars, coffee shops, street vendors & more, across the whole festival, you'd be silly not to take advantage of the discounts really, wouldn't you?
---
One more before we go, just a reminder that you can book your exclusive Brewery Tour NOW. Every third Friday of the month we'll be opening our doors and turning on the taps for an exclusive taste and learn interactive brewery tour with the experts. You can buy tickets via Ticket Arena here – Brew Tour Tickets.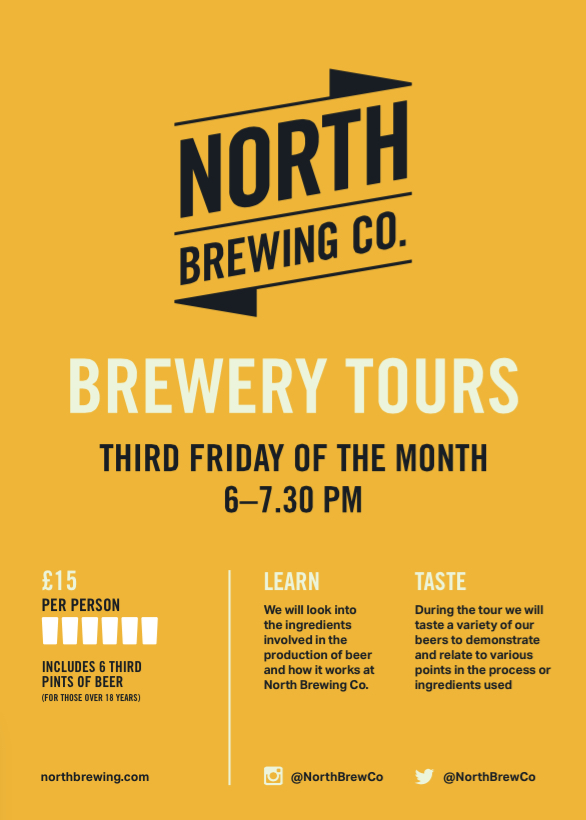 See you all next month.
NBc x