It's been all about the veg this summer in the kitchen. From heirloom tomatoes and courgettes, to broad beans and pea shoots, British summer veg is all things light, fresh and good. With an abundance of delicious produce, we've had the opportunity to expand our vegetarian menu to include some exciting new dishes; we can't help but agree with our vegetarian guests — meat-free done right is simply ace.
And with that, we offer an apology to our dear veg-lovers, because this blog post is going to be all about the steak. And it's not just your average ol' fillet or ribeye — because with steak, why have average? No, our first ever meat-inspired blog post is what our Sous Chef, Cam, has called the "Underdog of all Steaks" but is otherwise known as the "Butcher's Steak".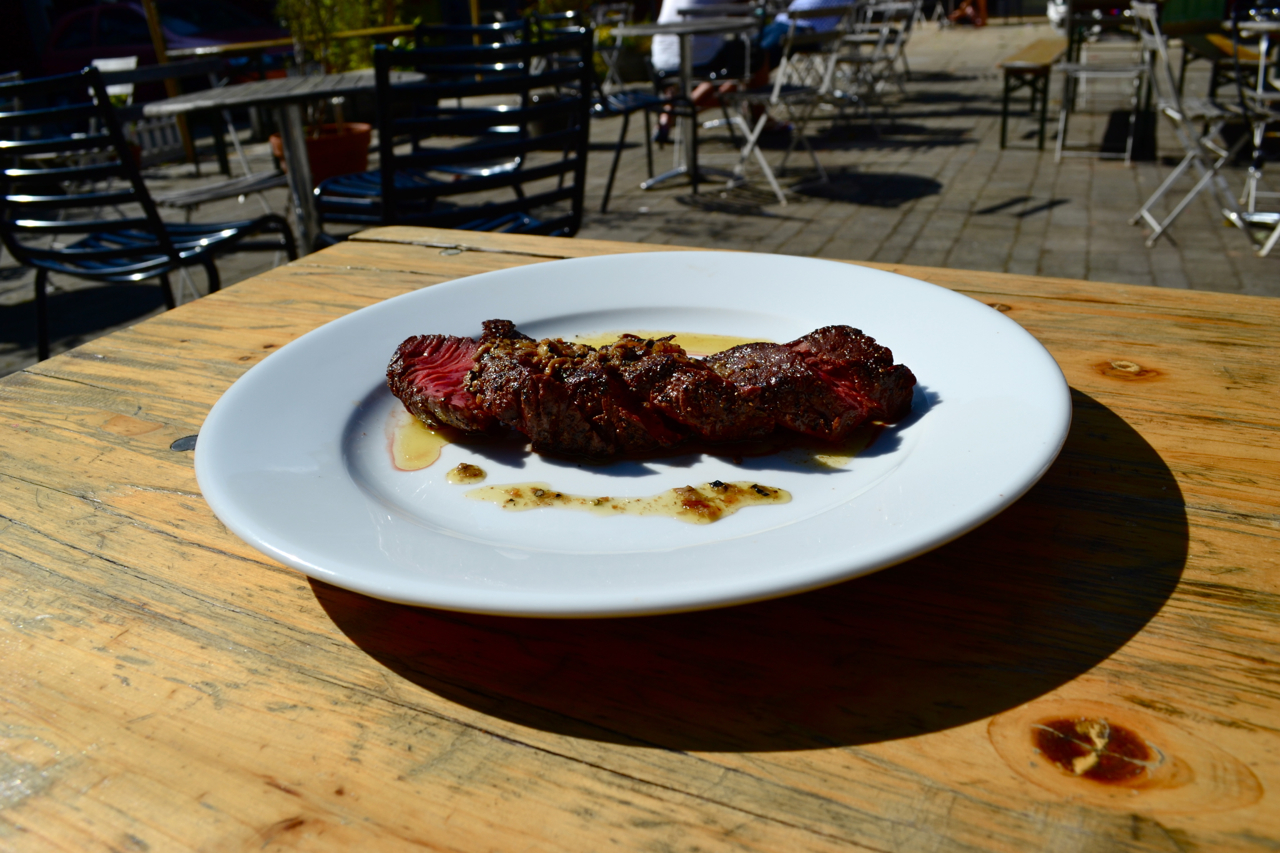 Meet awesome – Meat Awesome. Meet the ever-evolving, always moreish,  Cross Keys' meat of summer: the Hanger Steak.
Butchered from just below the diaphragm of the cow, the "Hanger Steak" (or "Skirt Steak") was originally known as the "Butcher's cut" as if handled wrongly it can be tough so Butchers would often keep it for themselves!
Of course we know the value of this rich and complex cut and prefer to serve it medium-rare at most.  This is a cut with real character and depth of flavour. Situated just below the diaphragm on the cow, the "Hanger" cut is in a constant-working movement, which results in its robust flavour profile that has a lot more depth than you'd experience in the soft option fillet. It's this sturdiness that allows the Hanger to take on more direct heat in cooking than other steaks, whilst remaining juicy and palatable in the centre. Perfect for barbeques, and as we're about to illustrate to all our lovely readers – pretty darn versatile.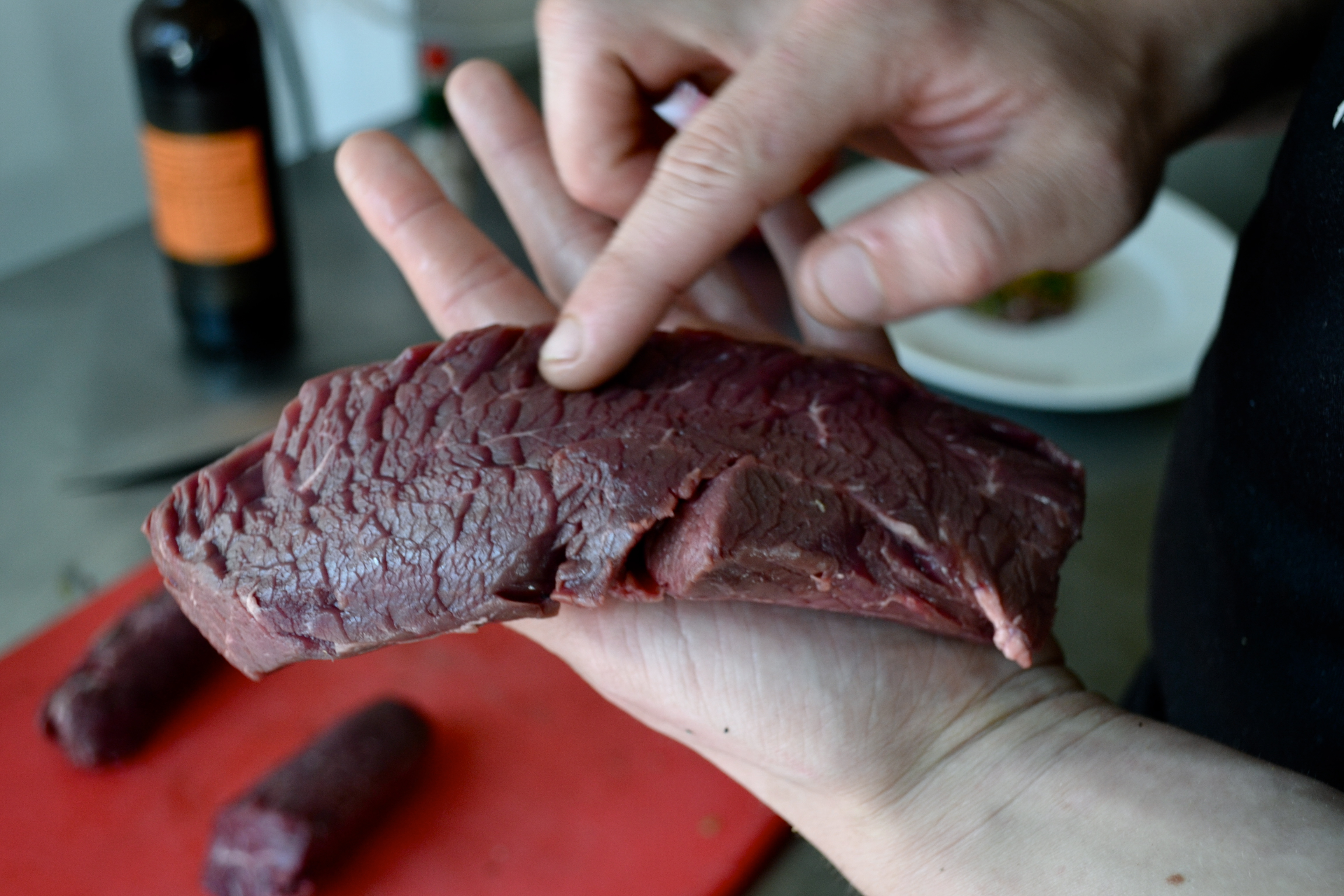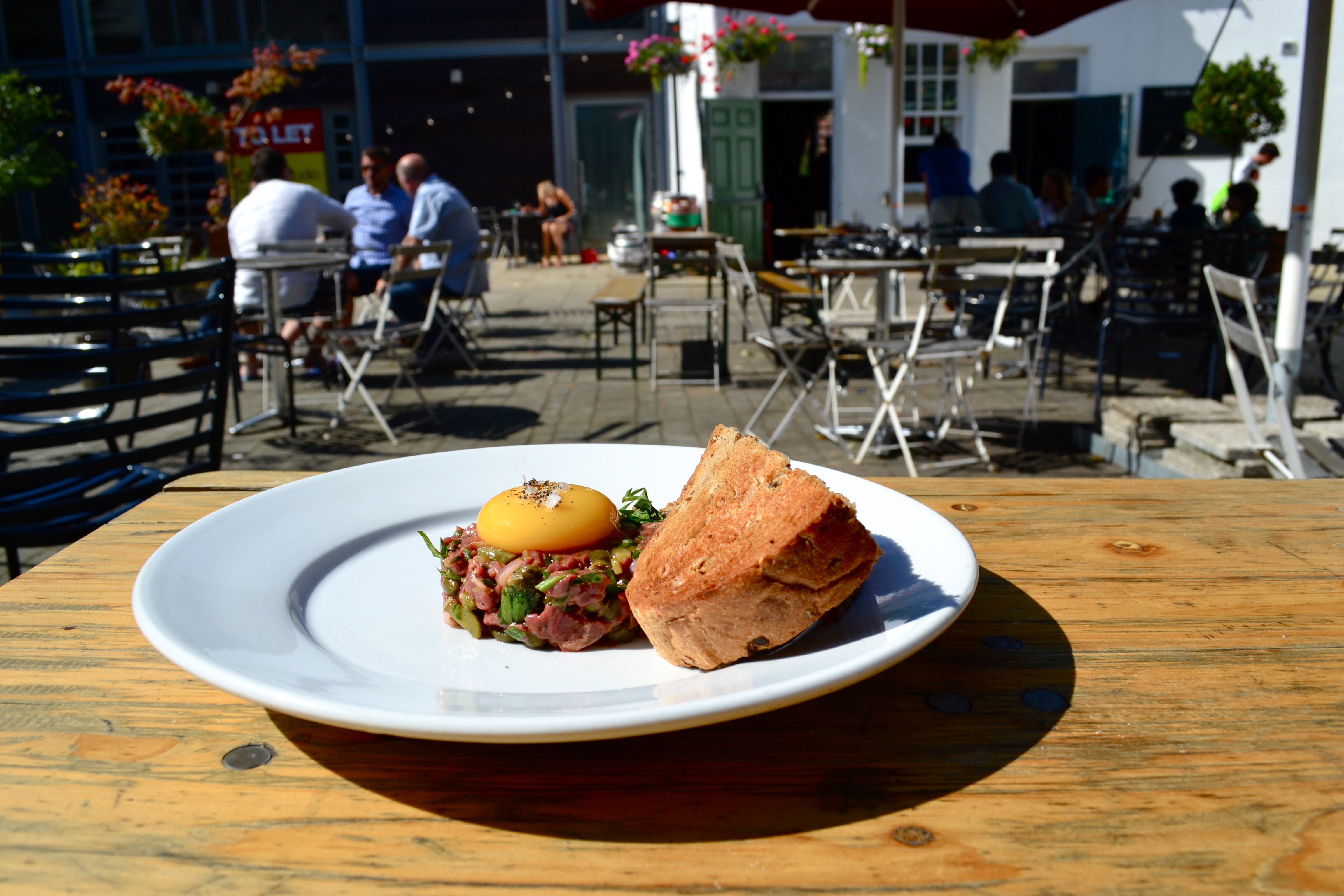 While we prefer the "Hanger Steak" as a good ol' fashioned main in the evening (bone-marrow butter and a side of chips are its perfect partners), we wanted to explore its lunchtime potential. The "Hanger" Steak Tartare with egg yolk and sour-dough bread seemed to be an appropriate way to showcase all that we love about this cut: it's rich, rustic, and most importantly, an honest piece of meat. It doesn't need flashy, gourmet garnishes to look good, when — shocker — it tastes really good.
And then we thought, what's better on a sunny afternoon than a salad? Evidently an open-faced steak sandwhich. So we went ahead and rough-diced a caper, parsley, and shallot salad with slow-cooked confit heirloom tomatoes to add to the Hanger steak. We topped that delicious combination on a slab of granery bread, rubbed with raw garlic (as you do).
Add a portion of chunky chips, a Sly fox Pikeland Pils and you're set up for the afternoon.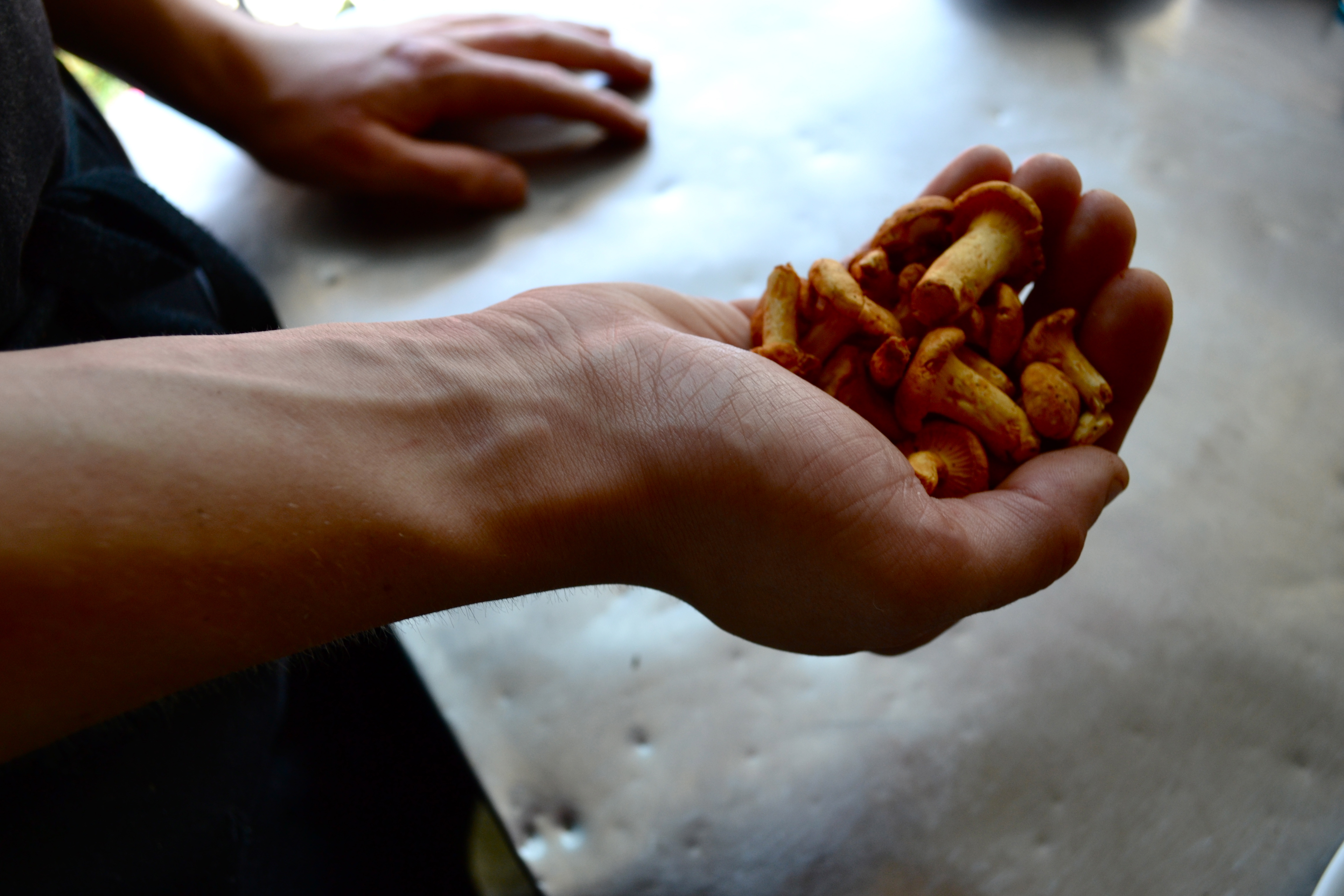 Oh, and then we went ahead and served it straight-up with parsley-butter and girolles – because while the "Hanger" doesn't require a garnish, it's so good it deserves to be a little fancy sometimes. The delicate, fragrant girolle mushrooms really compliment this lush, butcher's cut.
Now as you might expect, this steak is made to go with a Shiraz, and if you're a red wine fan, we urge you to ask for a glass of our South African red. But being that this steak supersedes all expectations, our Sous Chef recommends you try it alongside a can of Fruh Kolsch – the natural carmelisation it develops when cooked, goes quite nicely with Fruh's refreshing, malt-topped flavour.
And where else are you going to enjoy this steak during the final days of summer but at your second outdoor home?
Take a wander down Water Lane, join us in our lovely beer-garden, and we'll be over with a menu.
You can follow us on Twitter & Instagram at @crosskeysleeds, and search #xkeyskitchen for all kitchen-related updates!