We served 5% Lindeboom Pils for years and years and years. Unlike some beer snobs we really value lager and a great lager or two has always been a lynchpin of our beer selection. Back in 1999, we're not ashamed to admit, that we were the biggest account North of England for Kronenbourg 1664. Remember 99?? Nah neither do we but what is worth pointing out is that 1664 was mega cutting edge at a time when you'd be lucky to get anything other than a mass produced national, or perhaps if you were lucky, regional ale. In other words Kronenboug was 'proper craft.'
We dropped Krony in 2001 and Dortmunder Union Export stepped in as our main lager, plus Lindeboom 5% for our pilsner alongside both sourced as a result of our blossoming relationship with James Clay and sons. Dortmunder became a firm favourite of the regulars and was great for us because there was a story behind it. Leeds has been twinned with Dortmund since 1957 and the Drayman statue just up the way from North bar in Dortmund square was a gift from the good people of out twin city. I haven't been able to ascertain what we sent in return but I doubt it was as good, at least we saved a few bob eh 😉
Supplies of Union dried up about 7 years ago and we moved to DAB for a while and the brilliantly hoppy Jever Pils snuck in alongside in rotation with the mellow not lager but still fizzy and yellow Früh Kölsch. Früh is brill but Jever is statuesque and for my money the best Pilsner in the world, served in branded handle glasses you can't beat it – it stuck alongside Lindeboom 5% which fell out of favour a little simply as we'd had it for years and we were getting itchy for a change.
Fast forward to our 15th anniversary – we needed to brew a lager as one of the 15 beers for 15 years and there really wasn't going to be any play with the big guys – Lindeboom the little family brewery in Neer in Limburg seemed like the right place to go. Also it's just across the border from Dortmund and the prospect of necking a bunch of Alt beer and then going and making pils was obviously a good idea.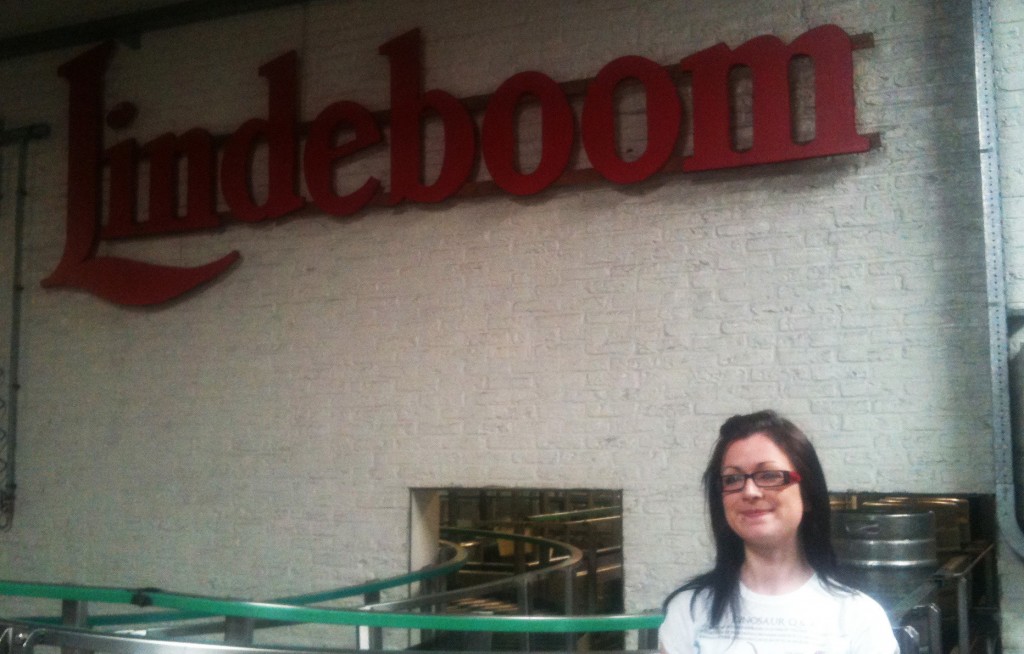 Yeah we got drunk and rocked up at the brewery a bit hazy (Kath of course was still looking stunning although she has a few issues climbing to the top of the malt tower at the centre of the brewery). We were presented with an array of open top sandwiches and a selection of Lindebooms brand new range of Belgian inspired ales – eek. They were very nice but we needed lager and so began the negotiations to brew a hoppy 4%ish pils. It all worked out of course and it was the second beer to launch in the 15days running up to July 1st – our birthday. It's a great lager and we're really proud to have been able to brew it and grateful to Lindeboom and James Clays for allowing us to mess about with the recipe and produce something to out own specifications. It was supposed to be a one off brew but it was so good that we asked the question and after much negotiation we secured it permanently. GET IN.
North Boom 97 (hat tip to Krony) is soft and herbal with a brisk bitterness and a subtle citrus finish, it's super tasty and we're dead proud to be serving it as standard in all our venues – PINT??