Produce of the Week: Heirloom Tomatoes
Summer has finally arrived, and we couldn't be happier. Our beer garden has been buzzing with drinkers and diners — reading books, holding meetings, or just having a chat with good friends.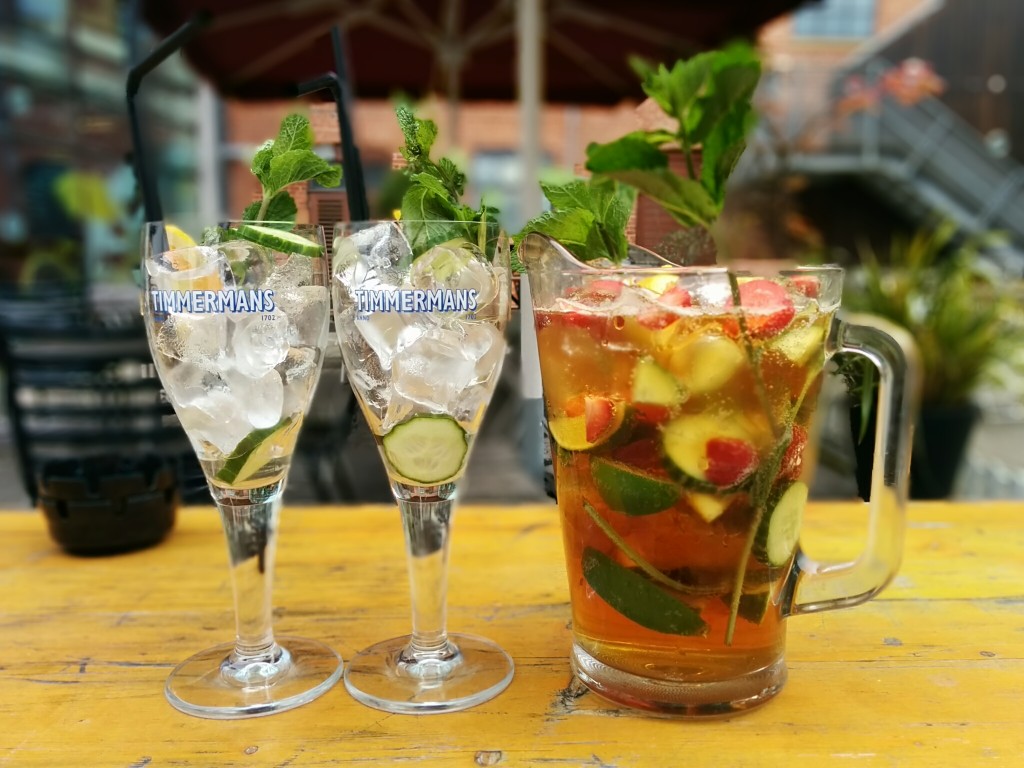 Sunshine, outdoor pints, and pitchers of Pimm's between pals are some of the best things about summer living.
Then again, we can't forget the food. While we've all been excited about the great weather (and summery drinks), the team in #xkeyskitchen have been really keen to get their hands on all the delicious seasonal produce that's been making it's way onto our menu. There's so much great summer veg we could write about, but there's something special about this one.
Introducing the colourful, unassuming, Heirloom Tomato.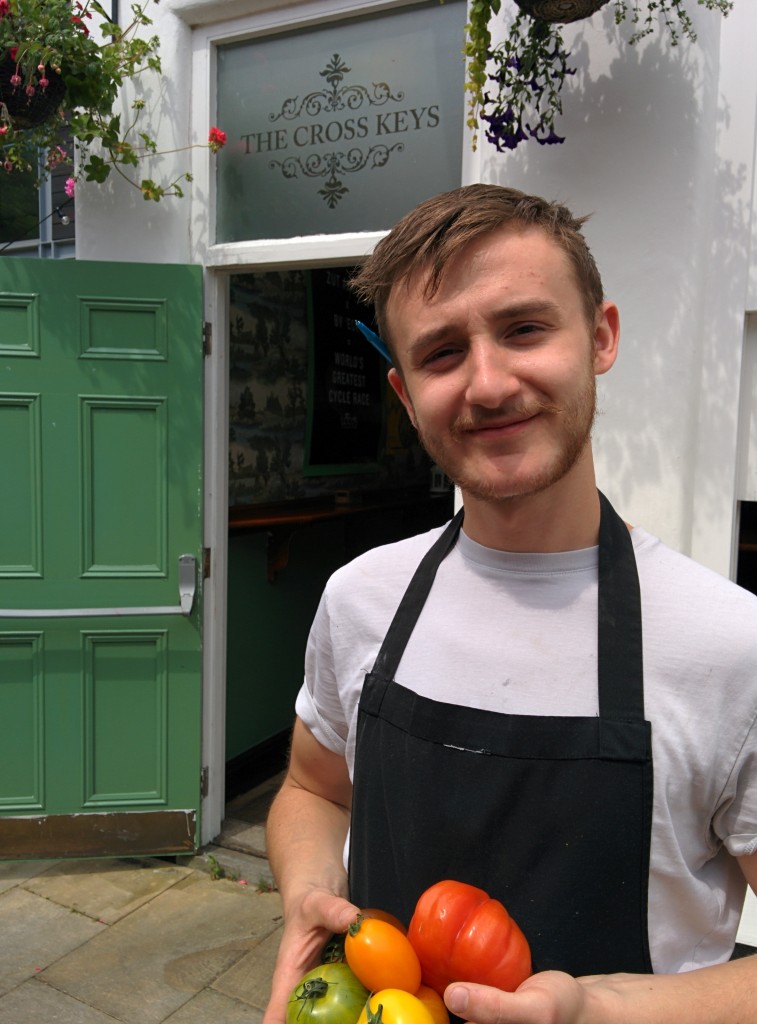 So what's the difference between an "Heirloom" and regular tomato? Besides being more diverse in shape, flavour, and colour, the "Heirloom" variety of tomato differentiates itself from your every-day tomato through it's cultivar heritage. Unlike "Hybrids", the "Heirloom" strains are reproduced for generations without cross-breeding, with very little seed diversity.
While certain "Heirloom" tomatoes have stayed within families, the majority are now created from a family seed and sold commercially for the broader public. The "mystery" and "created" varieties are produced through cross-pollination (both in nature and manufactured), but retain "Heirloom" status through their combined heritages and characteristics.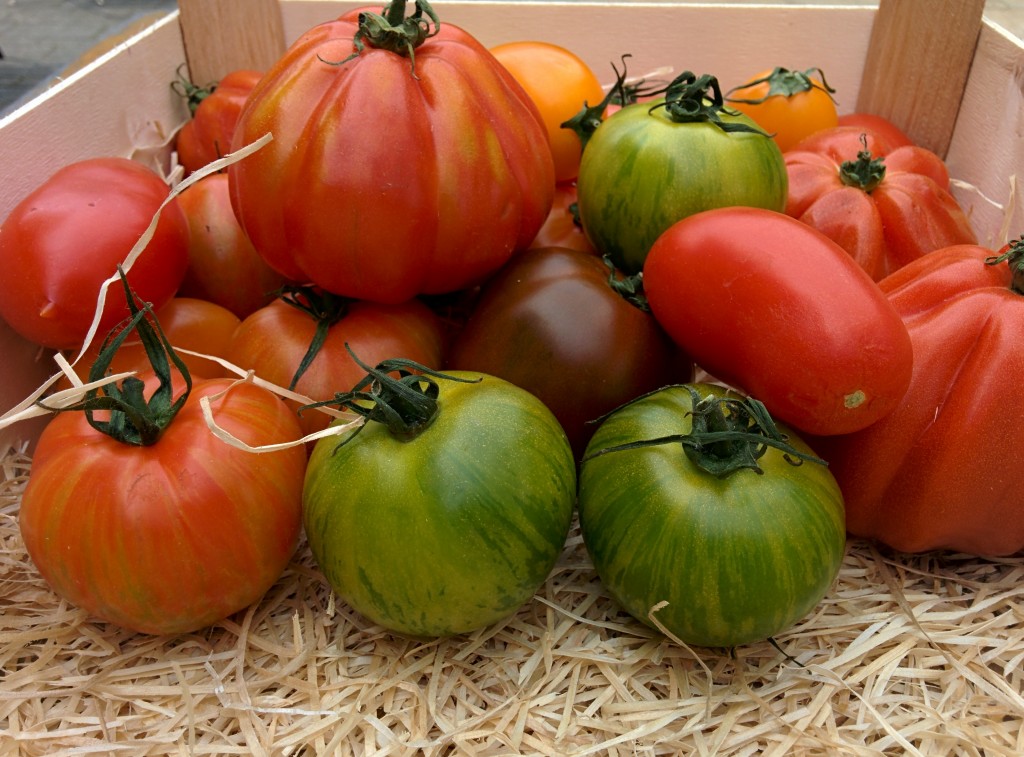 But enough with the school-work. What really matters is that this lovely fruit-disguised-as-veg is the savoury taste of summer, and of all the ways we're serving it, our favourite is to keep it simple: yep, here's The Cross Key's rendition of "Fried Green (Heirloom) Tomatos".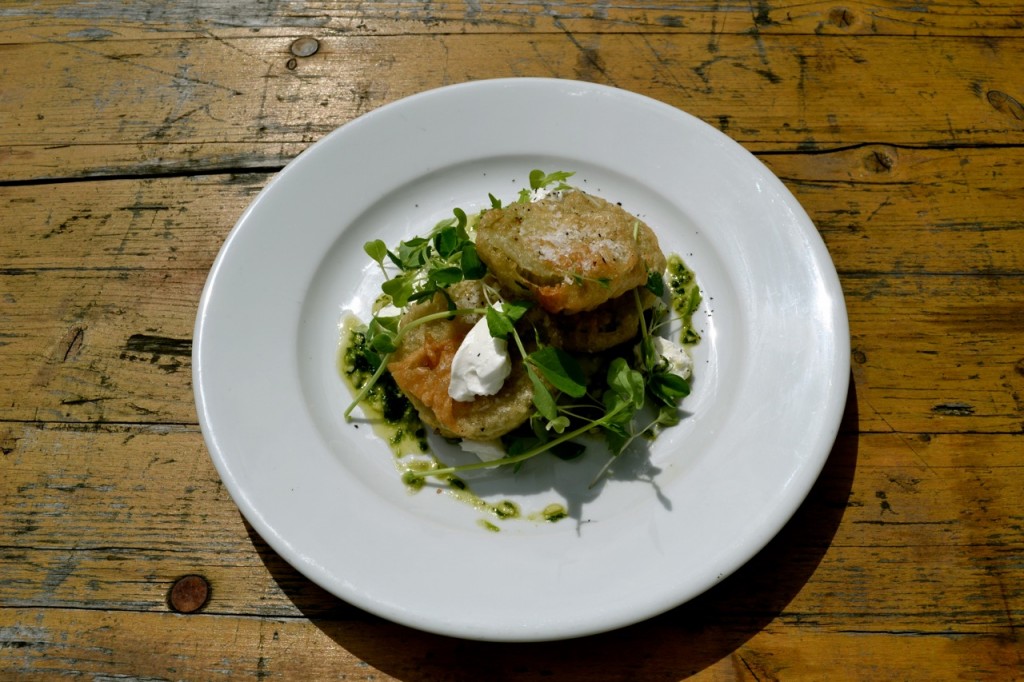 Our chefs really wanted to showcase the distinct flavour and texture of Heirloom tomatoes, so they've reinvented this classic Southern American dish with a British twist. Seasonality and balance are important elements of The Cross Key's kitchen ethos, and this light & moreish appetiser is a perfect example of it.
To compliment the freshness of this dish, our chefs recommend our Pinot Grigio or a light beer, such as "Hitachino Nest" (which we've brought in the pub for the World Cup!). Best enjoyed in the beer garden.
If you're feeling especially adventurous, we've provided the recipe so you can have a taste of The Cross Keys at home!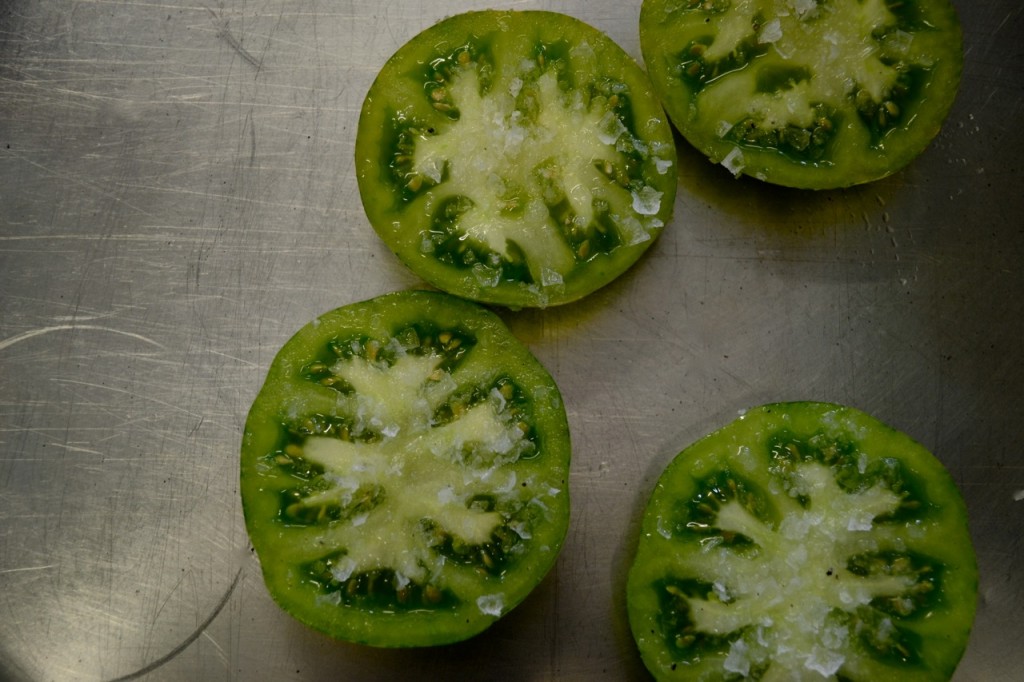 "Fried Green (Heirloom) Tomatoes" Recipe:
Ingredients (for one serving)
– 1-2 green Heirloom tomatoes
– 1 medium-sized bowl of flour, for coating
– homemade beer-batter (up-coming post for ours!)
– salt, to season and prepare
– a drizzle of parlsey pesto (recipe below)
– pea shoots & soft goat's cheese, to taste.
1. Slice green tomatoes into thick pieces. Sprinkle both sides generously with coarse sea salt and
leave for five minutes, to draw out excess moisture. Gently remove the salt from tomatoes and pat
dry.
2. Coat in flour and homemade beer-batter.
3. Submerge half the tomato in oil (until the batter starts to cook), and drop it in. The tomatoes
should be floating near the top of the fryer.
4. Leave to fry for 3-5 minutes, until batter is golden and crisp.
5. Remove from fryer, drain on kitchen paper and season with salt.
6. Drizzle with parsley pesto (made with equal amounts parsley, garlic, English cheddar, pine nuts,
& rapeseed oil). Top with pea shoots, add goat's cheese, and enjoy!
Vegan? Just leave out the cheddar from the pesto and forgo the goat's cheese!
OH and don't forget, if you haven't yet bought your ticket for our upcoming Tour De France Gala Beer vs. Wine event on Thursday 10th July with Latitude Wines, it's probably time you did. Give us a call at 0113 243 3711 or e-mail us at info@the-crosskeys.com to buy a ticket!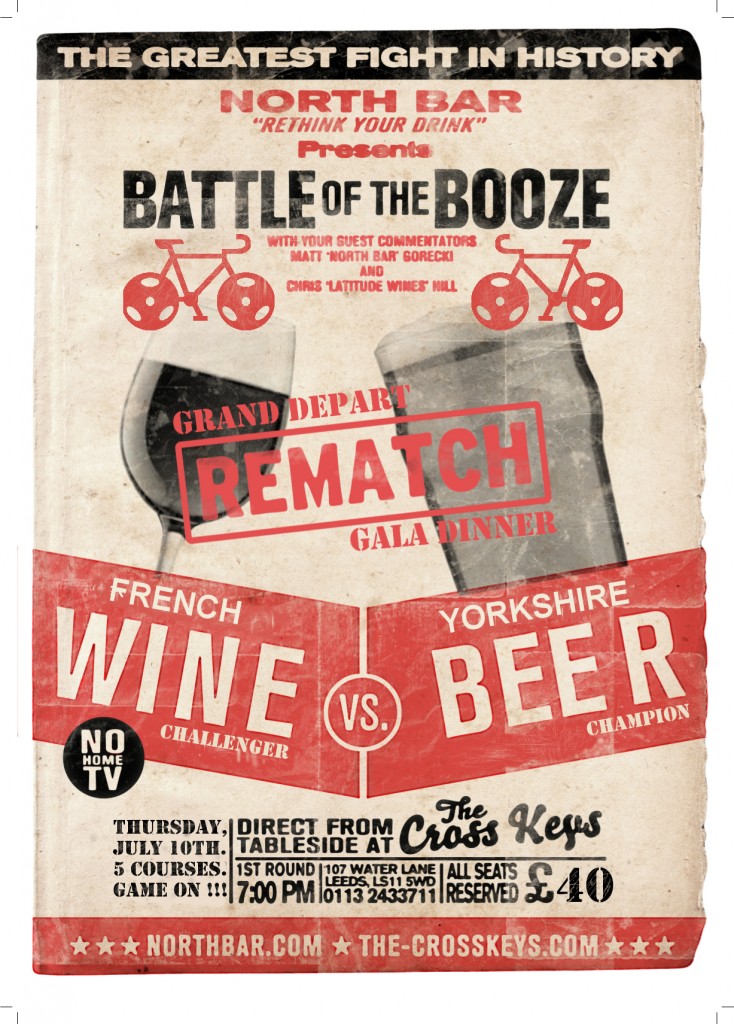 You can follow us on Twitter @crosskeysleeds, or search #xkeyskitchen for more from the team.
See you next time,
The Cross Keys Team xx