Having missed the highly anticipated, sell out, Founders beer dinner at The Cross Keys (what can I say, it fell on a 'dry day'…) I was chuffed to bits to be invited on an 'All American Camping Experience' (#hashtagopportunity), albeit without bears and raccoons (somewhat disappointingly).  Joined by Cam (Cross Keys Sous Chef), Jim (North Bar Assistant Manager) and Bryony (North Bar Social Manager) we headed to The Lakes with our hosts, beer importers James Clay and Founders Brewery co-founders Mike Stevens and Dave Engbers, brewery CEO John Green and Export Manager Bob Kaiser.
Having recently read a run down of VAT cut campaigner Jacques Borel's average day, I've followed the same format……
All American Camping Experience day (somewhat different to my average Thursday);
6:00 – Get up after a lie in.  Breakfast.
7:34 – Train leaves Skipton
8:17 – Train arrives at Leeds
8:30 – Coffee and 'morning cake' at Laynes Espresso with Cam, Jim and Bryony.
9:00 – Meet at coach. Well look who's here, none other than Pete Walker of North Bar fame!  Pete now owns his own bar, Hand in Falmouth.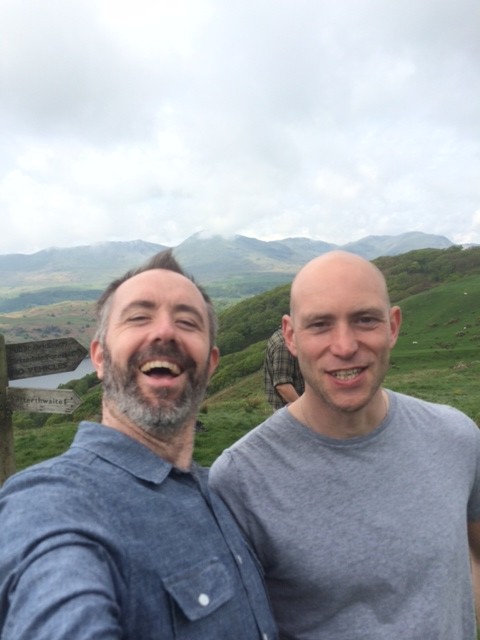 9:20 – Coach departs for Lake District. It's very loud with chatter.
11:15 –    Gather at a meeting place by Lake Coniston.
11:30 –    90 minute walk to Lake Coniston
13:00 –    Canoe race trip to Coniston Island. We're probably not allowed on here.
13:30 –    Lunch on Coniston Island, meat and bread and Founders Brewing Co. All Day IPA. One can and I feel a little bit scooped.  Don't drink and paddle kids.
14:30 –    Back to canoes to continue trip to private campsite.
15:00 –    Arrive at Camp Simcoe, welcomed by a campfire and Luxury tents pre-erected. Otherwise known as glamping.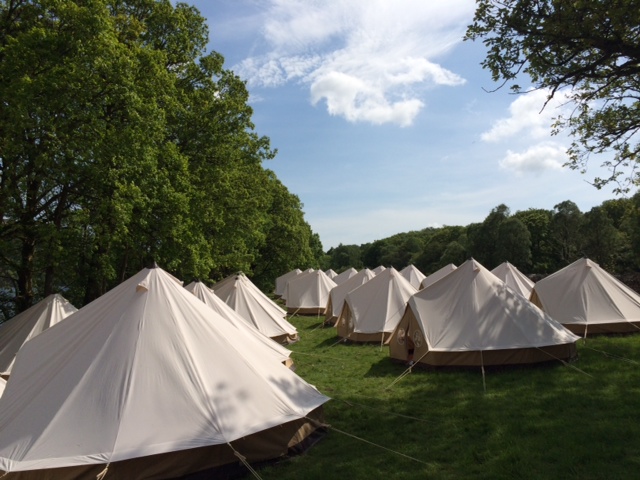 16:00 –    Campsite activities. Fishing and hunting with a local game expert is deemed too dangerous for a pack of beer lovers who may be somewhat impaired by their passion, so instead we drink an endless supply of All day IPA, Centennial, Rubaeus and Breakfast Stout, play frisbee, chat and muck about in a field.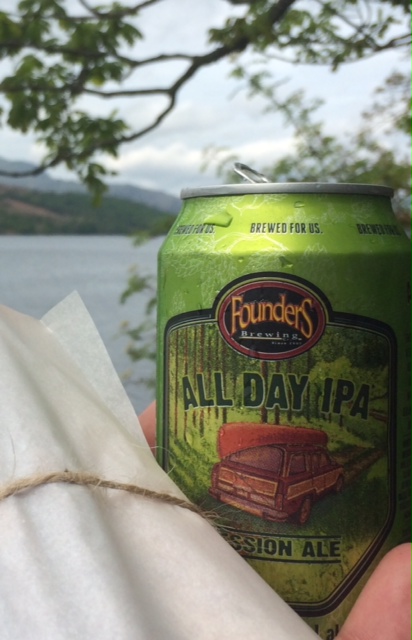 18:00 –    Dinner in a British Army Mess Tent. With an American flag.  Meat.  Loads of it.  Ribs. Belly pork. (I believe there are other items such as carbs and veg but all I remember is carnivorous).
21:00 – US Swing Band and campfires.
22:00 – Gathering around the campfire with a few bottles of KBS.
22:15 – Fall asleep by the campfire.
22:45 – Wake up by the campfire surrounded by completely different people.
23:00 – Bed.
Friday 16th May
07:45 – An even bigger lie in.  Up and out for a leg stretch.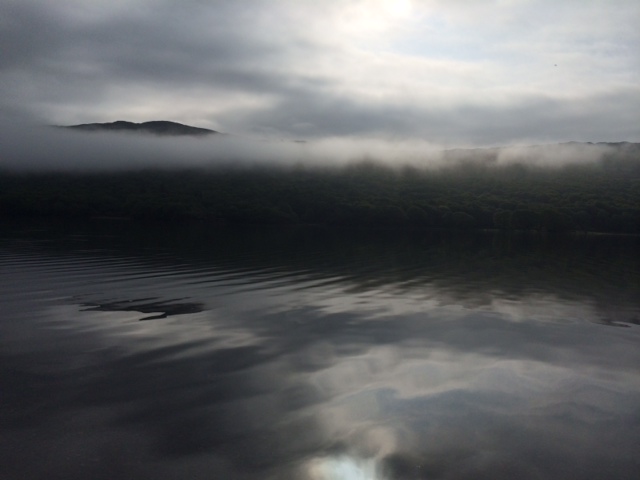 08:30 –    Breakfast, a giant pot of beans over the camp fire with left over meat from the night before chopped up and chucked in.
08:55 – Festival shower with water so hot it defied physics.
09:15 – Coach travel back to Leeds. It is very quiet with hangovers.
12:30 – Recovery coffee in Laynes Espresso before train back to Skipton.
Trips and visits to good breweries have an uncanny habit of drawing me in, drawing some loyalty and devotion to the brand, maybe my Catholic upbringing still has a degree of influence but there's no mistaking we were drinking great beer in excellent company.  We talked lots of shop, and lots of nonsense too.  Not a typical Thursday, but an unforgettable one!
#AllAmericanCampingExperience